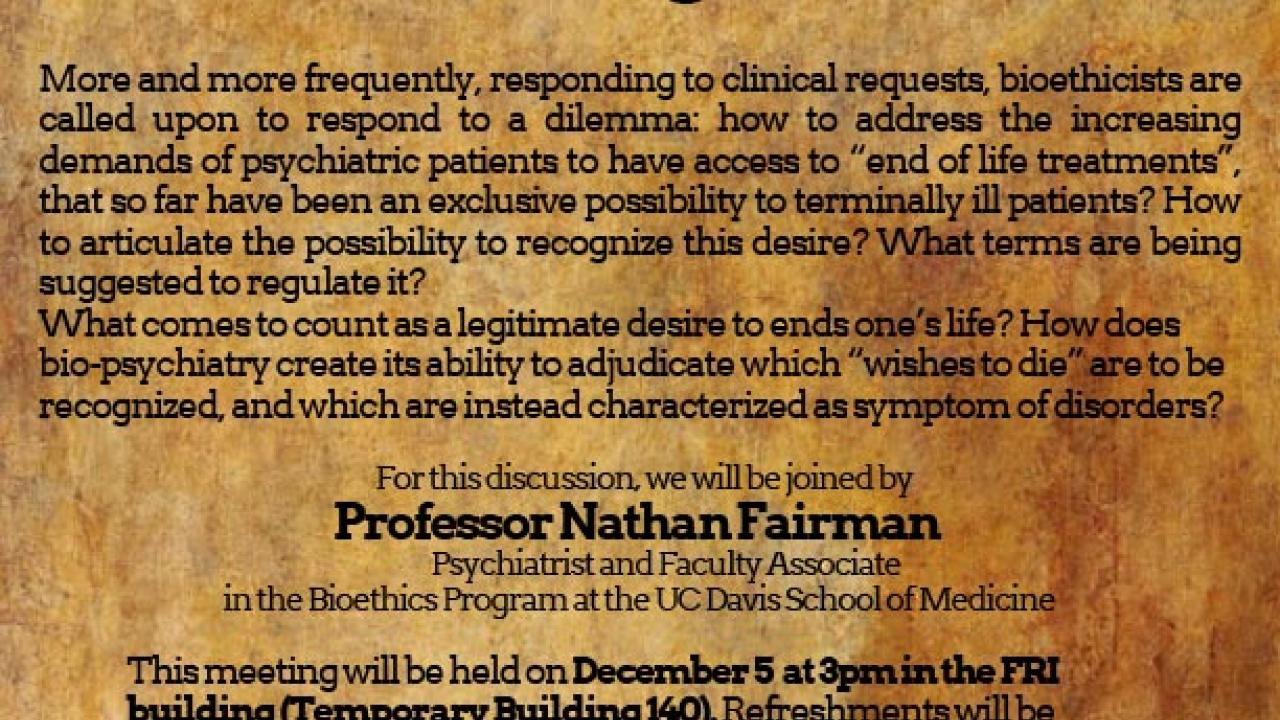 Location
FRI building (Temporary Building 140)
More and more frequently, responding to clinical requests, bioethicists are called upon to respond to a dilemma: how to address the increasing demands of psychiatric patients to have access to "end of life treatments", that so far have been an exclusive possibility to terminally ill patients? How to articulate the possibility to recognize this desire? What terms are being suggested to regulate it?
What comes to count as a legitimate desire to ends one's life? How does bio-psychiatry create its ability to adjudicate which "wishes to die" are to be recognized, and which are instead characterized as symptom of disorders?
For this discussion, we will be joined by:
Professor Nathan Fairman
Psychiatrist and Faculty Associate in the Bioethics Program at the UC Davis School of Medicine
This meeting will be held on December 5 at 3pm in the FRI building (Temporary Building 140). Refreshments will be served.
The Critical Bioethics Working Group is organized by Marco Dell'oca and Anne O'Connor with help from Faculty Sponsor Lisa Ikemoto. If you plan on attending this meeting, please contact Marco at mdelloca@ucdavis.edu for pre-circulated readings for discussion.