Speculative Futures: Envisioning & Creating Social and Reproductive Justice in These Times 
Date: October 31, 2019
Location: TBD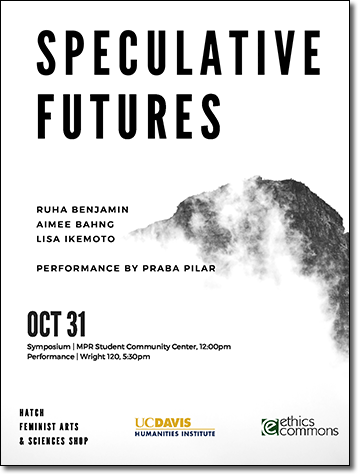 This event brings innovative feminist and queer thinkers together to consider the relationship between science and technology and social justice, particularly reproductive justice.  
Speakers include:
Ruha Benjamin, Associate Professor of African American Studies at Princeton University;
Aimee Bhang, Assistant Professor of Gender and Women's Studies at Pomona College;
Lisa Ikemoto, Professor of Law at the University of California Davis School of Law;
Praba Pilar, artist.  
The event is brought to you by HATCH: The Feminist Arts & Science Shop at UC Davis, co-sponsored by The Ethics Commons.