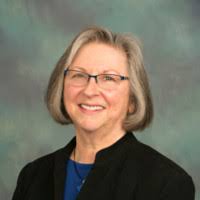 Terri Harvath is executive associate dean at the Betty Irene Moore School of Nursing at UC Davis. In that role, she oversees the education and community engagement missions of the School of Nursing and closely coordinates with the school's leadership to transform health care through nursing education and research. She collaborates with the Nursing Science and Health-Care Leadership Graduate Group to create curricula, connects with community partners to design community-based programs and leads faculty development. She also serves as the founding director of the school's Family Caregiving Institute, which launched in 2017 to advance research, education and policy to support caregivers.
An internationally recognized expert in gerontological nursing and nursing education, Harvath focuses her research on understanding and improving the relationship between individuals with dementia and Alzheimer's disease and their family caregivers to improve home-health care. In partnership with AARP and the Home Alone Alliance, she developed a series of videos designed to assist family caregivers to manage complex medication regimens. Harvath was the founding director for the Master's Entry Program in Nursing at the Betty Irene Moore School of Nursing.
Prior to her UC Davis appointment, Harvath was the director of the Hartford Center for Geriatric Nursing Excellence and the Advanced Practice Gerontological Nursing Program at Oregon Health & Science University School of Nursing, where she was also a professor. She has 25 years of nursing education experience and 10 years' experience as a clinical nurse specialist and staff nurse. She earned a master's degree and a doctorate in nursing from Oregon Health & Science University and a Bachelor of Science Degree in Nursing from the University of Wisconsin, Madison.
Harvath's written work is widely published in numerous peer-reviewed journals and other publications including the American Journal of Nursing, the New England Journal of Medicine, the Journal of Gerontological Nursing and Clinical Nursing Research. She is a widely requested speaker and has presented at numerous national and regional conferences and events as well as conferences in Ireland, Japan and Singapore. She is a fellow in both the American Academy of Nursing and the Gerontological Society of America.